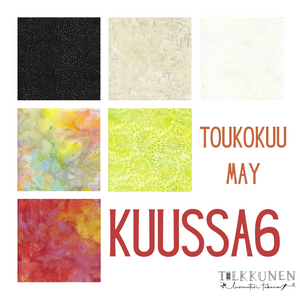 High quality 100% cotton fabrics from the Foundations collection from Island Batiks, which are great for quilting and other sewing and crafts.
FQ-bundle of six pieces 50 x 55 cm fabrics.
This is a Kuussa6-membership product, so in order to purchase this you must join KUUSSA6-membership. Without a membership, you can order the same fabrics separately at the regular price.